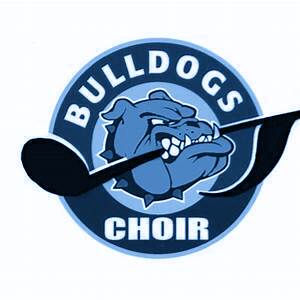 Due to the current pandemic, choir activity is on hold. Please check back soon for updates as they become readily available.
Other Activities:
We are hopefully considering Assoc. Members' Parishes for scheduling considerations for later in 2021. If you would like us to visit your parish to celebrate the Mass, please contact Lou Robinson or Bill Vail at the Doghouse at (610) 876-2006
Blue & Gray Voices in Search of Experienced Accompanist (Organ/Keyboard)
Our Alumni Association's award-winning Men's Choir ( the "Blue & Gray Voices" ) with a 27-year tradition is in search of an experienced accompanist (organ & keyboard). The Choir has an approximate active membership of 30 – 35 members which sings with primary focus on religious & patriotic music . The choir performs at various parishes throughout the Delaware Valley area; usually 2 performance per month. In addition, the choir performs some community service events upon request, and an occasional funeral service. The choir practices weekly at the St. James Alumni Association Headquarters (the "Doghouse") located in Eddystone, PA. The choir's year runs from September through May. If interested (i nterested parties do not need to be a St. James Grad) , or you want more information please contact:
Pete McLaughlin, Choir Director phone: 610.499.6235. email: pete.mclaughlin@kcc.com or
Lou Robinson, VP Choir Affairs cell: 610.812.4806. email: stjrobi68@hotmail.com
In addition, the Choir is always interested in NEW Members!! Members do not need to be STJ Grads, they just need to have a joy for singing. We are a brotherhood who dedicate our time, talents, and energies to a music ministry of community service … please consider joining our fraternity … bring a friend; it's fun!!